Events, Private Parties, Collabs and Partnerships! This world is really only about people and connection… I am accepting bookings for 2019, feel free to shoot me an email to inquire! Looking forward to sharing space with you!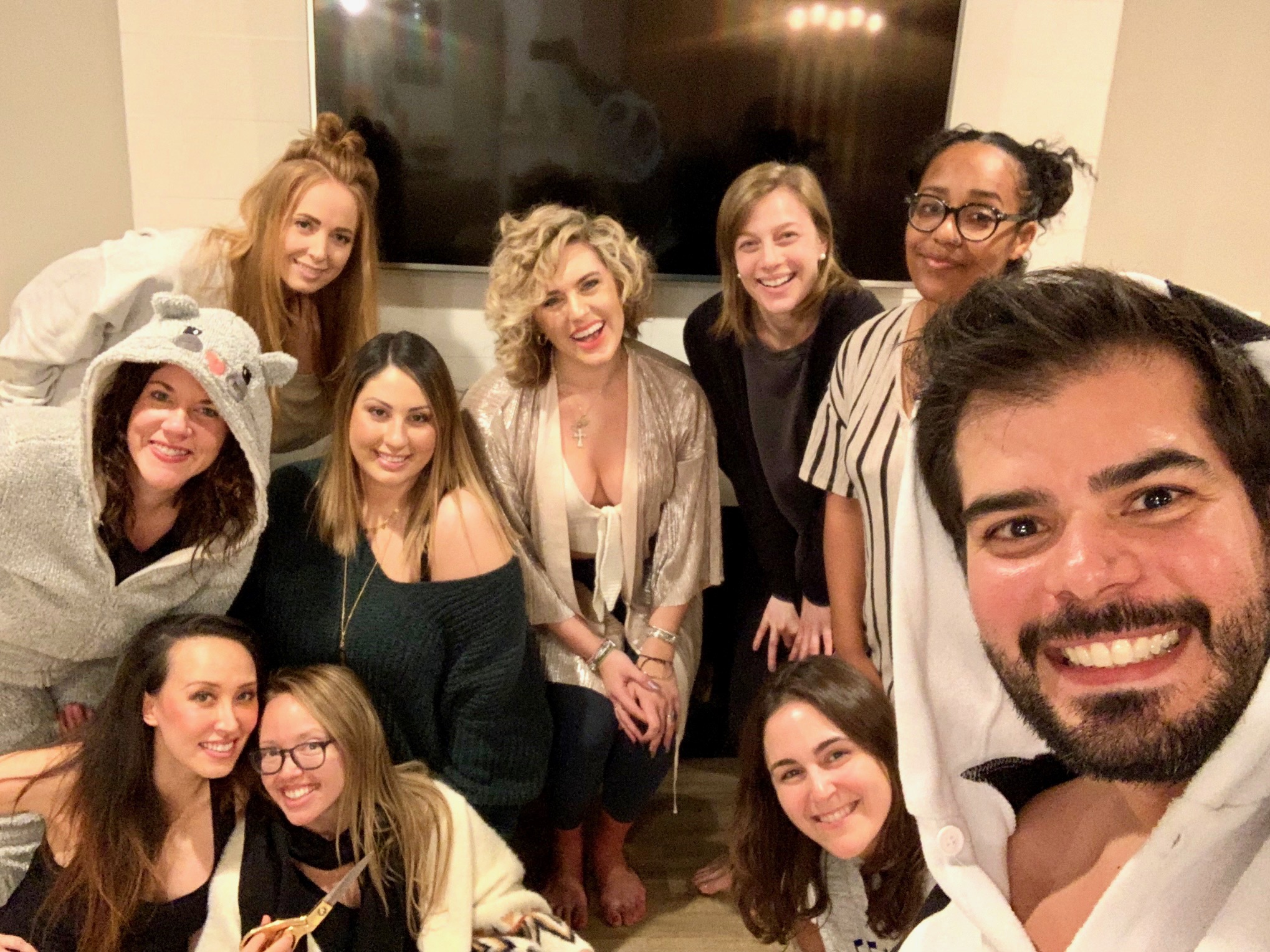 Mini Sun x Moon Readings for Club Pilates NOHO 8.23.19
20 Witches Share Their Best Online Marketing Tips! 8.8.19
I have found the best way to "market" to someone is to simply show them that you understand them. To share your story honestly and in a way that adds value, and in my case astrological advisement or spiritual perspectives. The majority of my clients…
Podcast w/ the Mystically Charmed Tricia Carr 7.21.19
What an absolutely magical time! My first ever in studio live-streamed podcast! I am so delighted to have connected with Tricia, she is a true light-worker, intuitive mystic that literally reflected the best in our humanity AND our spirits during this conversation! To hear all things Astro, Tarot, Breath work, Dreams and Unicorns you must tune in to this one!
Podcast with the beloved Marissa Moon 6.19.19
Absolute Soul chats with this beloved queen! Wow so honored to know this beautiful soul who is currently in Bali just finding everything that her soul is calling her towards! She is brave and fierce but also light and loving and sooo beyond kind! WE talk all about ASTROLOGY 101, I even do a breakdown on all of the zodiac signs! Check it out and support my dear beautiful friend MissMOON
Mini Sun x Moon Readings for Colour Pop on Melrose Ave. 4.6.19
Matcha lattes from the gorgeous Carrera Cafe, beautiful humans lined up to see the amazing Kathleen Lights and a glimpse at the new Zodiac pigments collection by Colour Pop and of course mini readings by me! It was the most divine afternoon spent reading horoscopes in my Colour Pop gypsy style tent!
Mini Sun x Moon Readings for Kopari in La Jolla 3.6.19
An absolutely beautiful night celebrating Kopari's pivot into beauty products with their new Starry Eye Launch! I had an absolutely wonderful time doing sun and moon mini readings to complement the twilight vibe of the night! Congrats Kopari! xoxo
Mini Sun x Moon Readings for Open Eye Crystals 2.10.19
A wonderful day full of magic, beautiful jewels, good vibes and one on one readings! So grateful for this little slice of heaven that Open Eye is here in LA! They really say it best though: It's a venue for the postmodern mystic: the girl who packs both a crystal and a flask. For people of all genders and backgrounds who seek to know themselves better while also connecting to nature, a higher presence, or perhaps just a community of the similarly curious."
Podcast Guest for It's Not About You! 2.7.19
Love my girl Felicia so much and was totally honored to share space with her and be featured as a guest on her beautiful podcast! She really pulled the best out of me! Click below to give it a listen
Mini Astrology Readings for Murad Product Launch 2.26.19
1.30.19- The most magical night partnered with one of my favorite skincare brands. I did mini sun and moon astrology reading fro the guests in Hollywood and had so much fun it does feel like a dream!
Mini Sun x Moon Readings for Club Pilates 1.19.19
A beautiful afternoon with my family at Club Pilates DTLA! Kombucha, Pilates, Astrology and chill anyone?!
These mini Sun and Moon readings I find to be so enlightening and just enough information to dip your toe into the astrology ocean without feeling like your drowning!
Practical Magic Workshop 12.8.18
A night of meditation good vibes, vision boarding, and astrological guidance in partnership with Kundalini Goddess Lindsey of Wellelevationco.
Live Event at the Row DTLA Rooftop "Join Athleta LA, Athleta Ambassador Jen Dapper and Unplug Meditation for an exclusive yoga event in celebration of Summer Solstice. Relax in the sun and take in the view after class with a live DJ while enjoying specially curated vendors including flower crowns, reiki healing, astrology readings, chair massages & Brew Dr. Kombucha."
When my beloved IG friend reached asking if I wanted to be a part of her self love series, without hesitation I was in! I admire Felicia so much for the way she is using her platform to empower women through stories of other women! So for her series I decided to share about my journey of stepping into my Priesthood!
Female Founder Holiday Guide 2018
"We share feminist stories, interviews, & insights from Bettys around the world about topics like art, health, politics, spirituality, business, & more."